After a week in Austria, we headed south to Slovenia. We were still on our post-Asia "omg everything is so clean and the air is so fresh" high.
Slovenia has only been an independent country since 1991, prior to that being part of Yugoslavia. The local language is Slovene and while the country is only 7,827 square miles (roughly the size of Massachusetts), there's enough dialects of it that someone in one corner may not understand someone in another. Lucky for us though, English is widely spoken so we had no issues navigating our way though it. Austria borders it to the north, Italy to the west, Croatia to the south and a small portion of Hungary to the east. If you visit Slovenia, I recommend renting a car to bounce around as everything is so close. For us, the cost wasn't worth it since we're so used to public transit and have available time for buses and trains. Plus, an international driving permit is technically required and mine expired a month ago. I got it just before leaving home but it's only valid for a year.
Ljubljana
We started in the capital and biggest city, Ljubljana. First order of business was learning how to pronounce it – for reference it is lube-lee-ah-nuh. Just what you thought, right? Before leaving Salzburg we looked for a Ljubljana hotel and were confused to see only one available option in our price range. Then we realized oh crap, it's Easter weekend. So we ended up in the suburbs and a bus ride away from the center, but at least had a spacious, one-bedroom apartment. An older couple who lived upstairs managed it and were so sweet. The husband only spoke a few words of English. So during check in/walk through he did over exaggerated charades to explain every aspect of the apartment and how to use it. Even pointing to the shampoo bottle and going through the motions of washing his hair. It was hilarious. We saw the wife outside one day and asked if the grocery store was open since it was Easter Monday (both Sunday/Monday are considered part of the holiday there) and she said no. No biggie we thought, we could fend with what we had in the fridge. She then came back concerned and offered to drive us somewhere to find food. We told her thank you, but we would be okay. She must have been so worried we'd go hungry because we got another knock at the door and she had a plate of baked treats for us. So nice! Obviously Trav immediately hugged her.
Last year Ljubljana won the "Green Capital of Europe" award and prides itself on its green practices. Also, the city restricts car traffic in the center making it super walkable and enjoyable to explore. Café culture is big there and you can find tons of cafes with outdoor seating all along the river and people will spend hours just enjoying a beverage. Even in April with unpredictable temps you can still find everyone sitting outside, just with added blankets. The historic old town area has a lot to offer with architecture, shops, restaurants, etc. But we thought the city overall was just okay and lacked anything special, especially compared to other European cities. For us, we prefered our other stops in Slovenia much better.
Piran
Slovenia only has 27 miles of coastline but we managed to find it! Piran was our second stop which is a small town along the Adriatic Sea and a popular holiday destination in summer. It is right across the water from Venice and even belonged to Italy for a period of time after WWI, so you definitely feel a Ventian and Italian influence. So of course that meant we showed up and promptly headed for pizza and gelato. Piran is oozing with charm. Tiny sailboats lining the marina, cobblestone streets and narrow alleys. It was so enjoyable to be there during the offseason and experience roaming around without any crowds. Although when it was windy and 40 degrees, part of me wished it was August so we could experience the holiday vibe while sunbathing and swimming. But we definitely got more bang for our buck in April and stayed in a roomy, modern apartment right in the marina for $60 USD/night. It had fast wifi which meant catching up on the blog and starting to get back into real life mode updating resumes, scheduling moving logistics, etc.
Lake Bled
Oh Lake Bled, straight out of a postcard. I don't think anyone comes here and leaves disappointed. It is an easy day trip from Ljubljana, but we had time to kill before going to Budapest to meet friends, so we stayed a few nights. Bled is the most expensive place in Slovenia since it is so touristed, so our budget meant a well worn guesthouse above a Chinese restaurant. But hey, it had a view of the castle which helped us forget that the shower didn't drain properly. The owner, Maria, was really friendly and upon check in handed us a shot of Jagger and shot of homemade blueberry liqueur. Who doesn't love a little drink after a day of travel? We also chatted travel with her and bonded over our shared love of Sri Lanka.
Bled sits in the north of the country nestled in the Julian Alps mountains. The lake has a small island in the middle with a beautiful old church on it and nearby on top of a steep, rocky cliff sits a medieval castle. The castle is lit up at night and it seriously feels straight out of a Disney movie. A path goes around the entire lake (4.5 miles) which Trav loved for running. Triglav National Park is nearby so we rented bikes one day and went exploring. The topography in the park reminded us so much of back home which at this point was only a month out. It was beautiful and got us excited to get back to the Pacific Northwest.
Hilariously enough, the most fun we had in Bled was doing a summer toboggan down the hillside. An activity I'm sure is targeted at small children. You take a chair lift up to the top of the hill and get in a small car set on a track, almost like a solo, mini roller coaster. You control it via a hand break but if you don't use it, you get going really fast down the hill. The best part was how hilariously awkward Trav looked in these little cars being as big as he is. I'm sure the operator was saying under his breath what idiot tourists we were. Either way, it was a total blast!
Ljubljana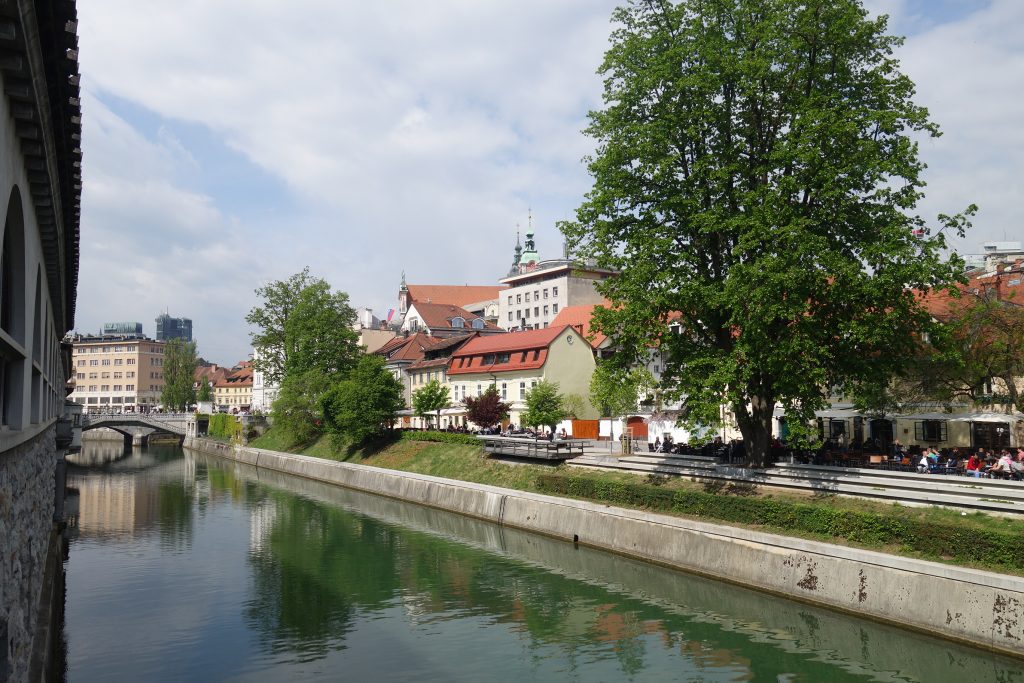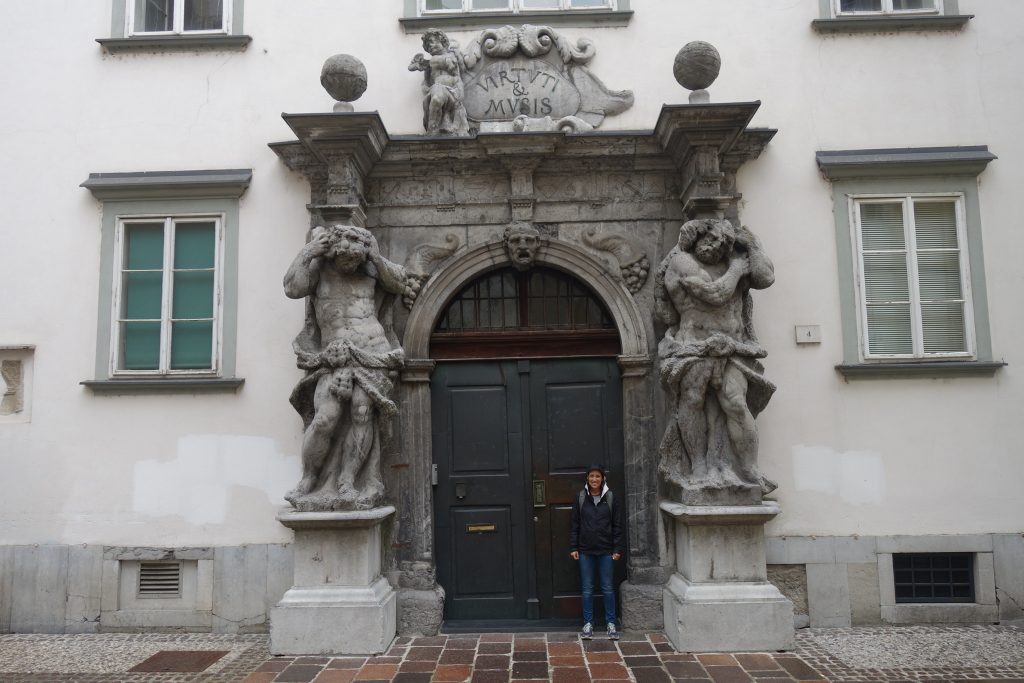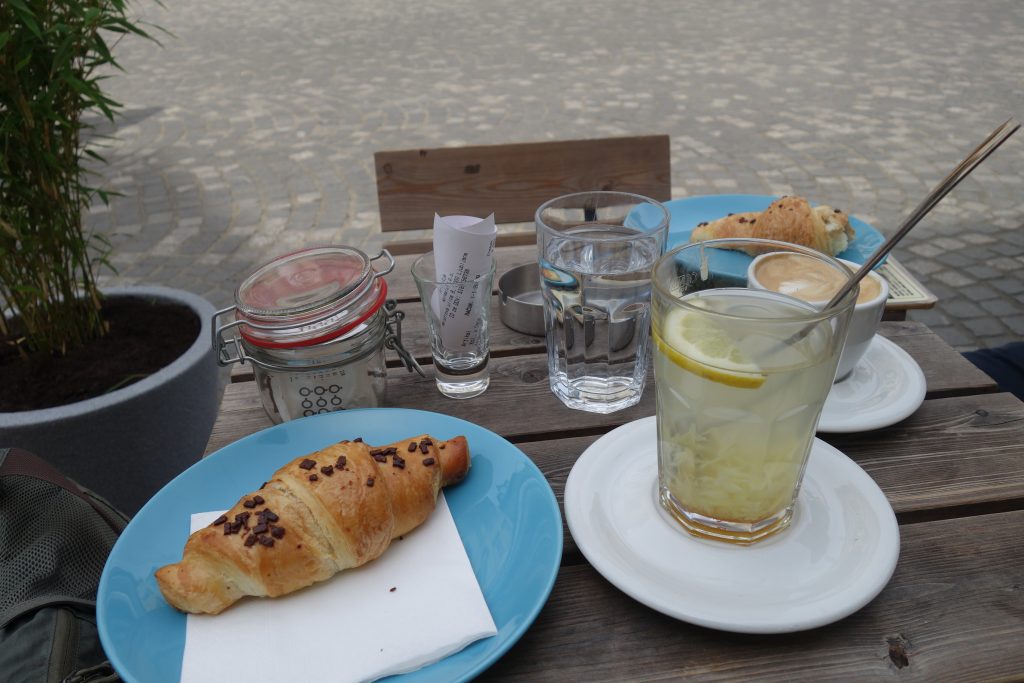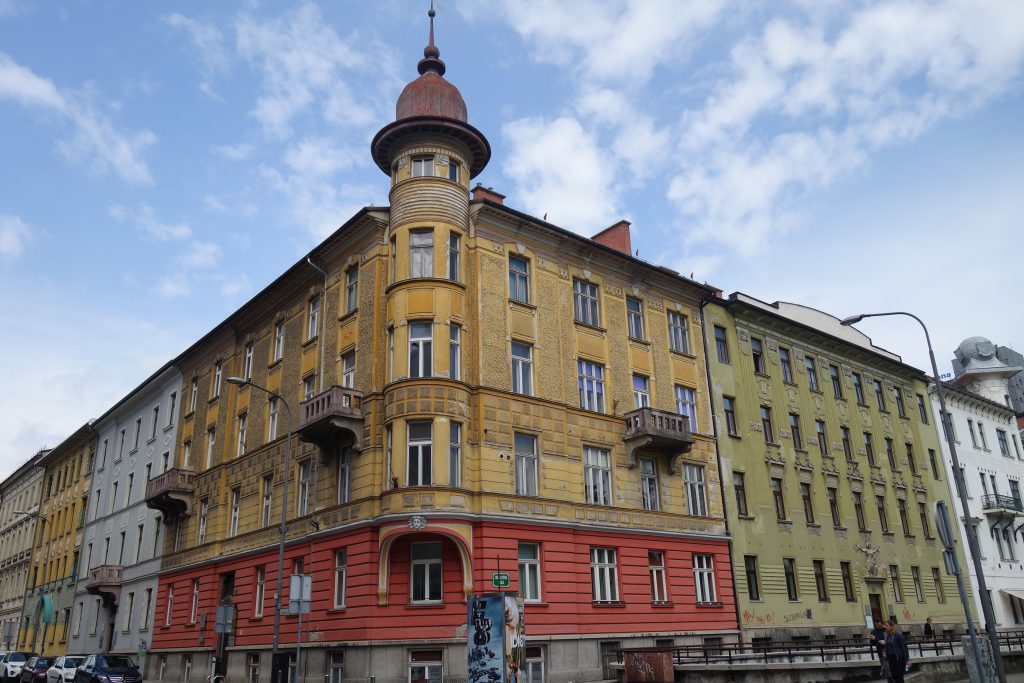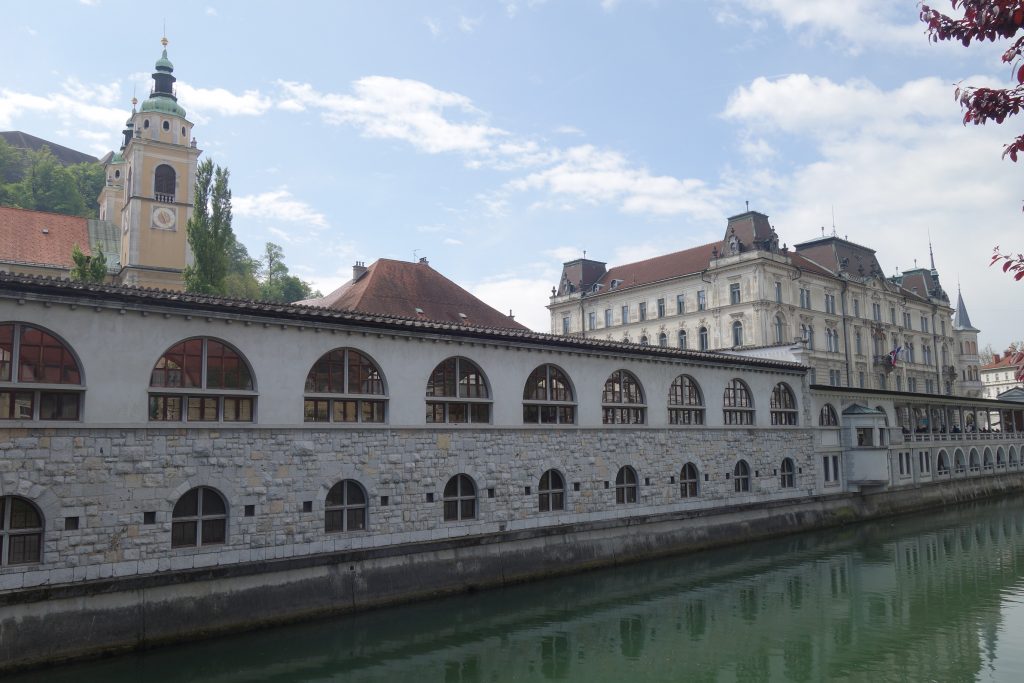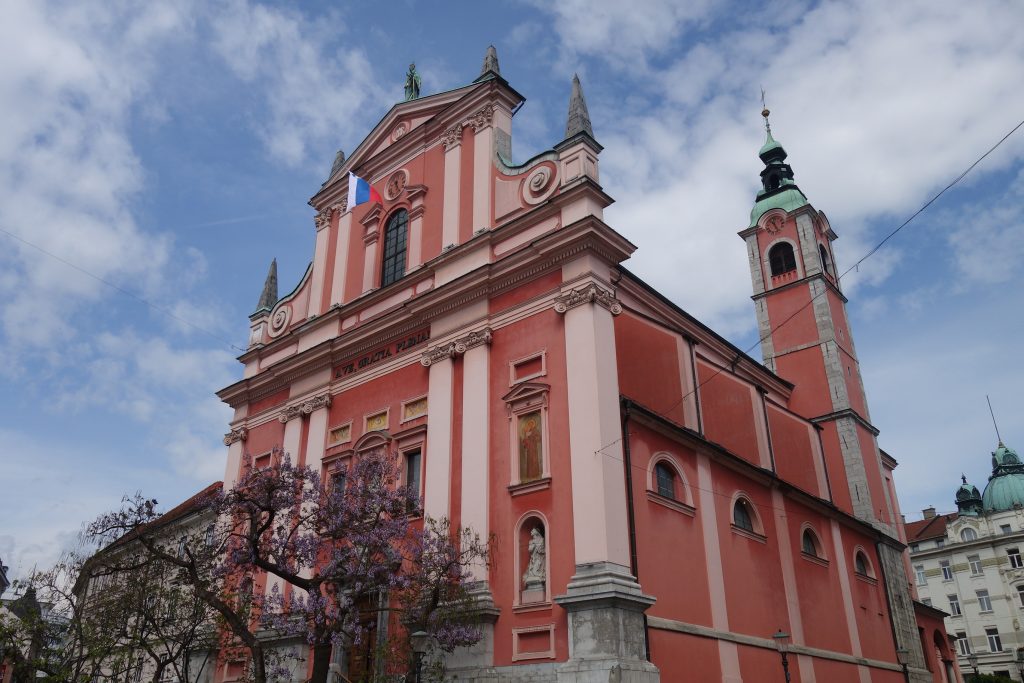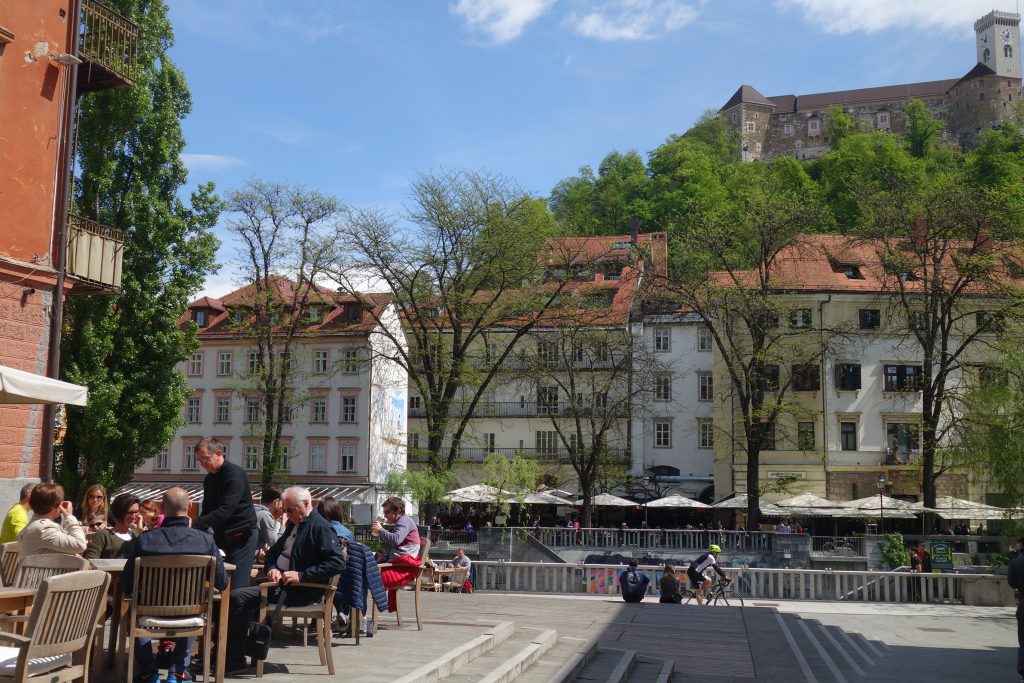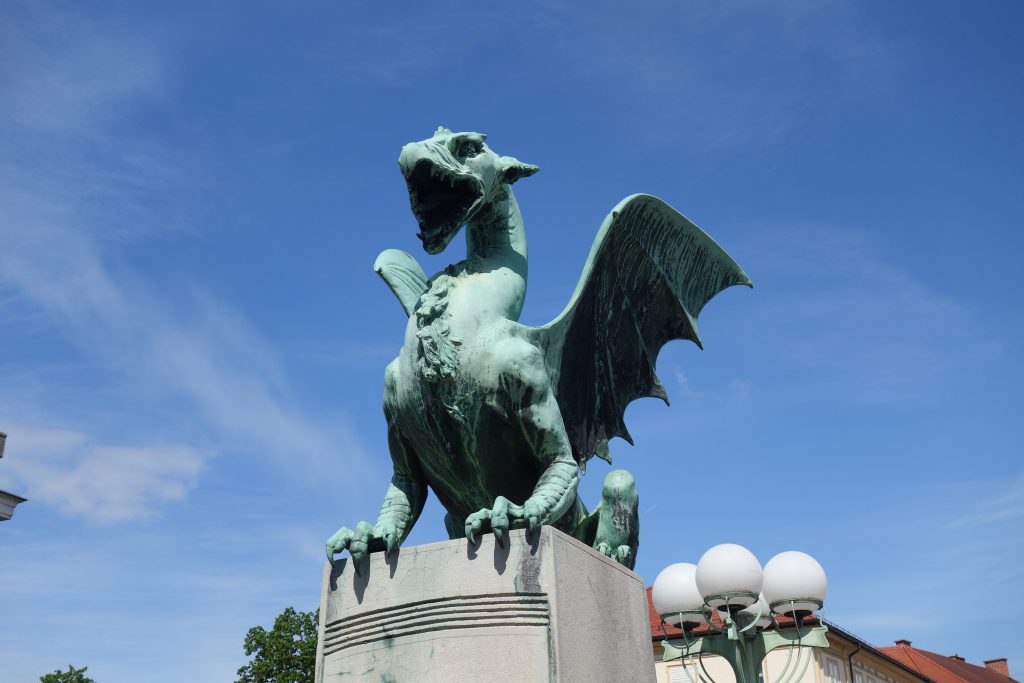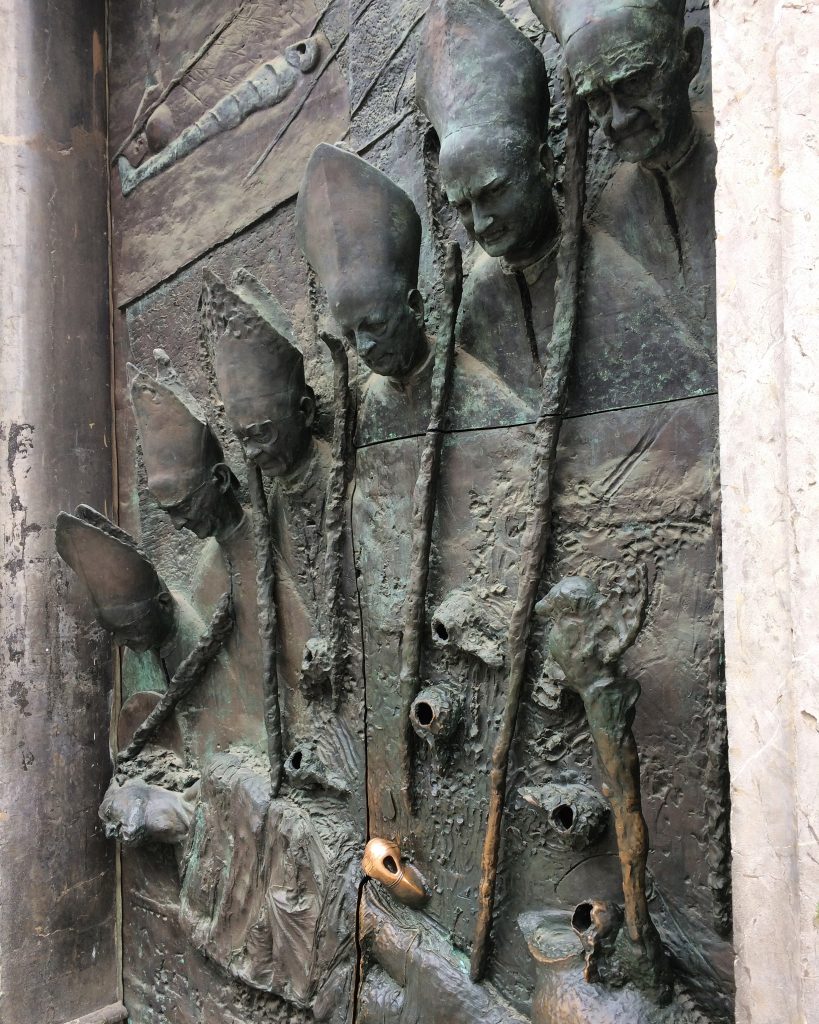 Piran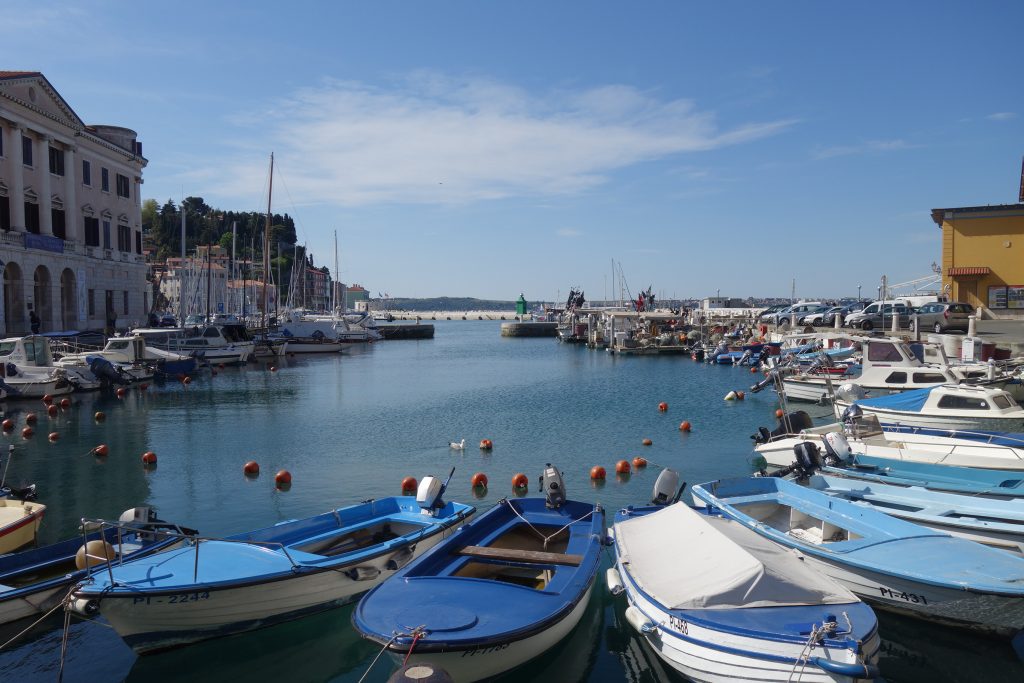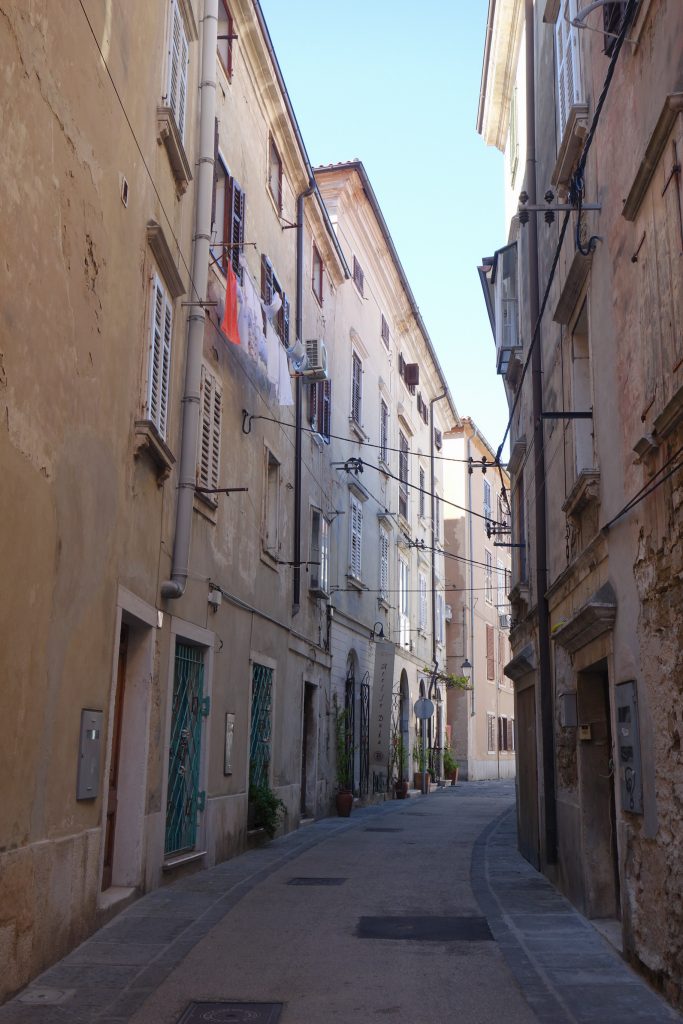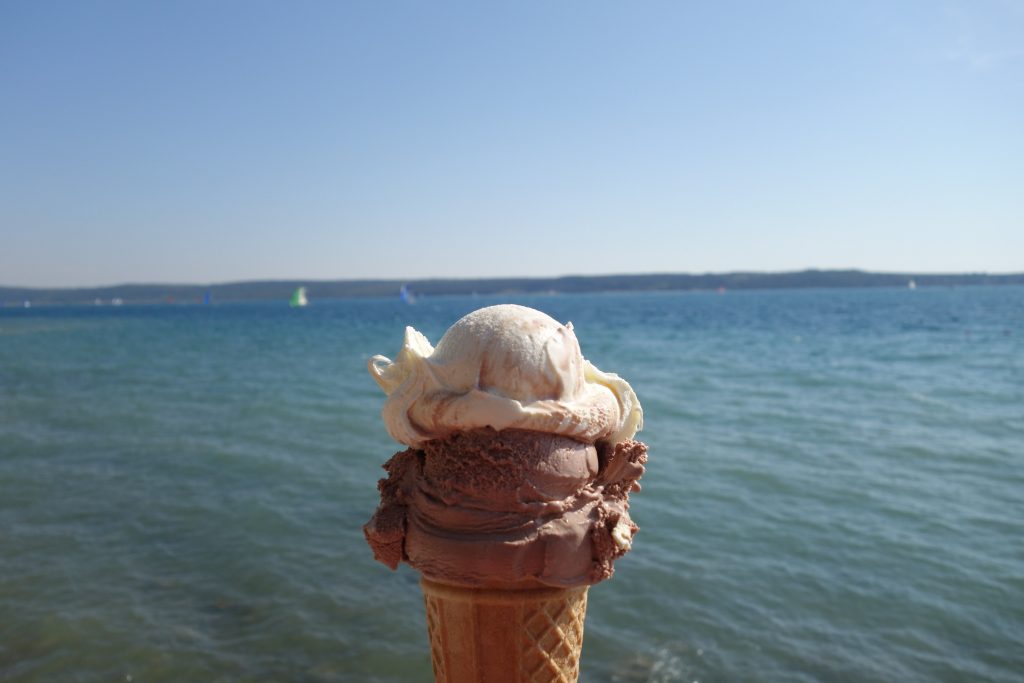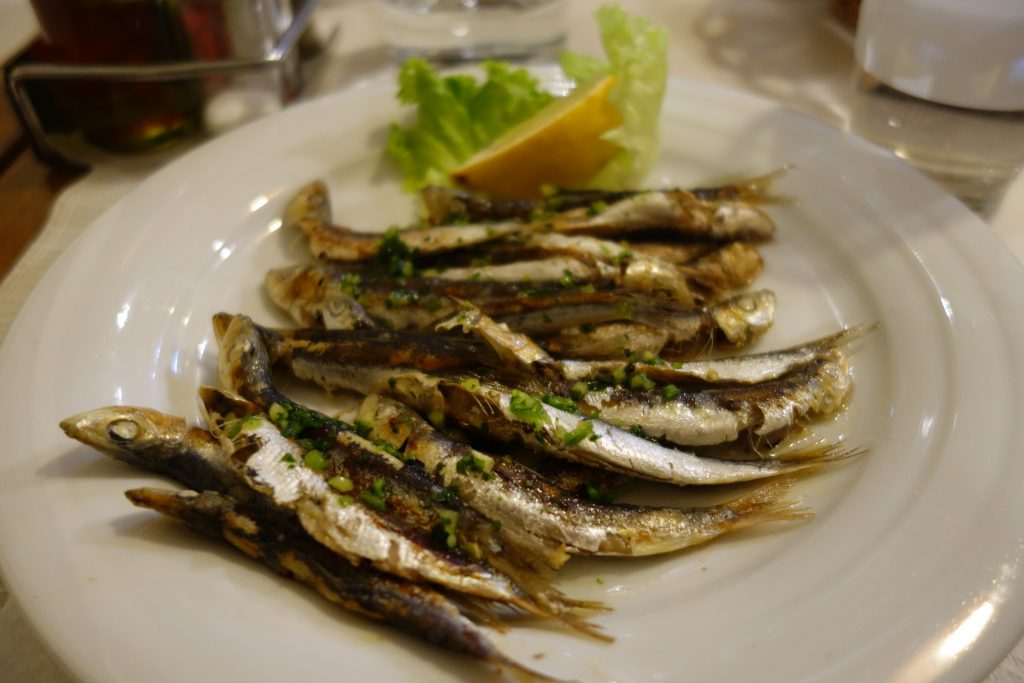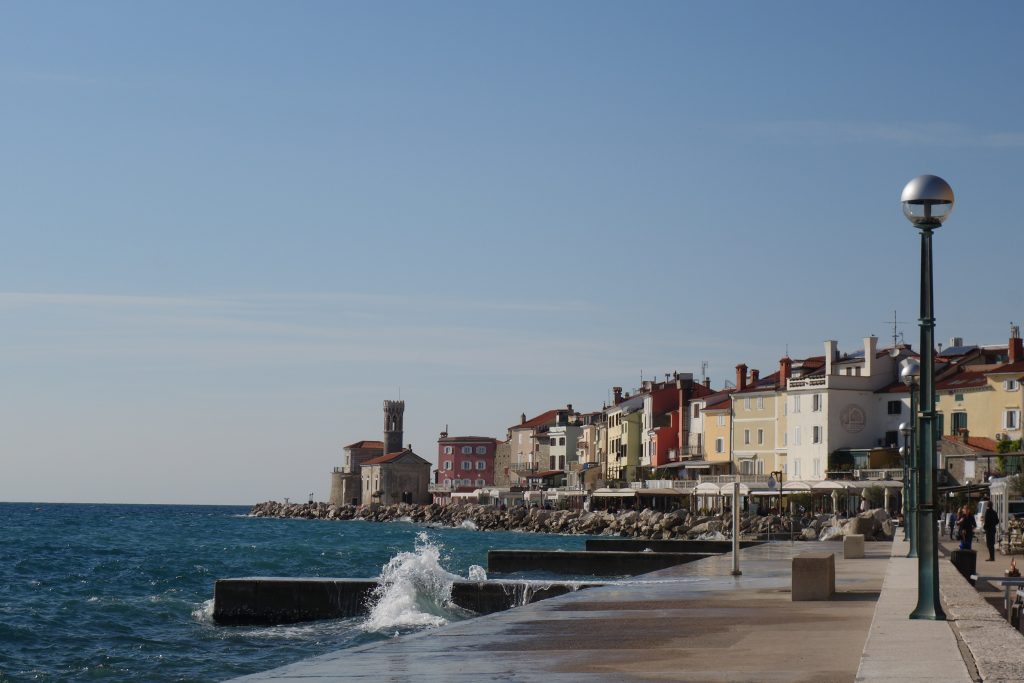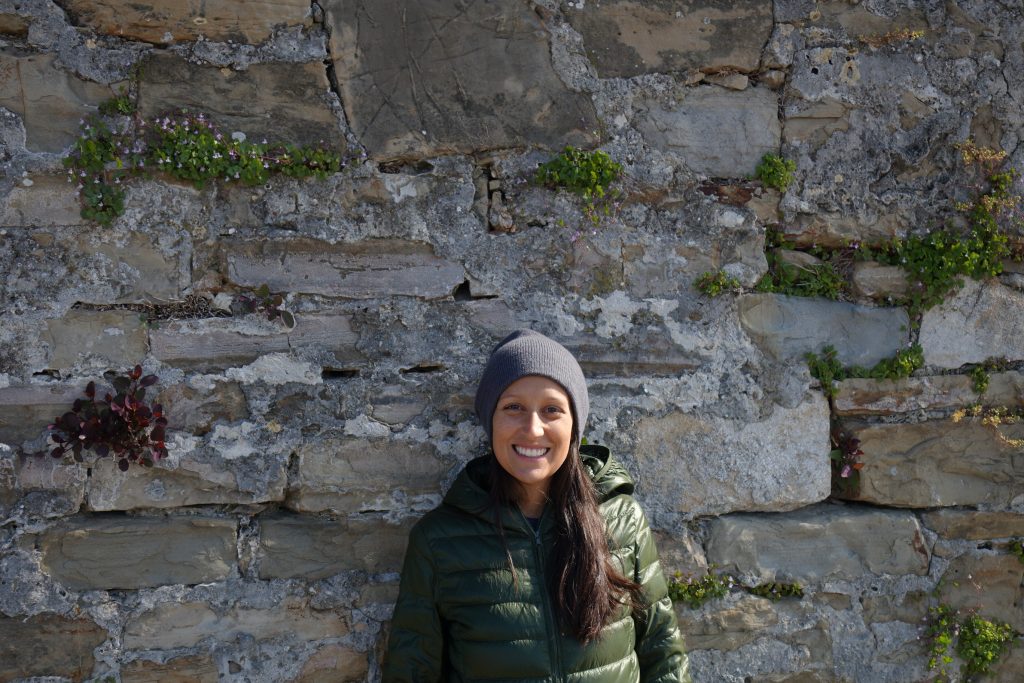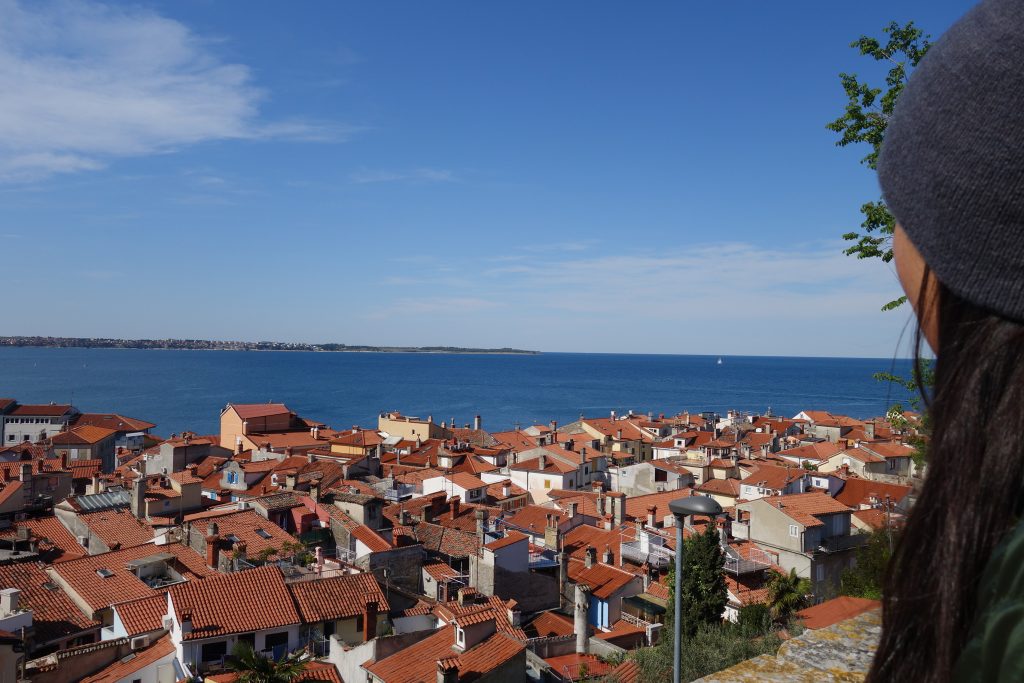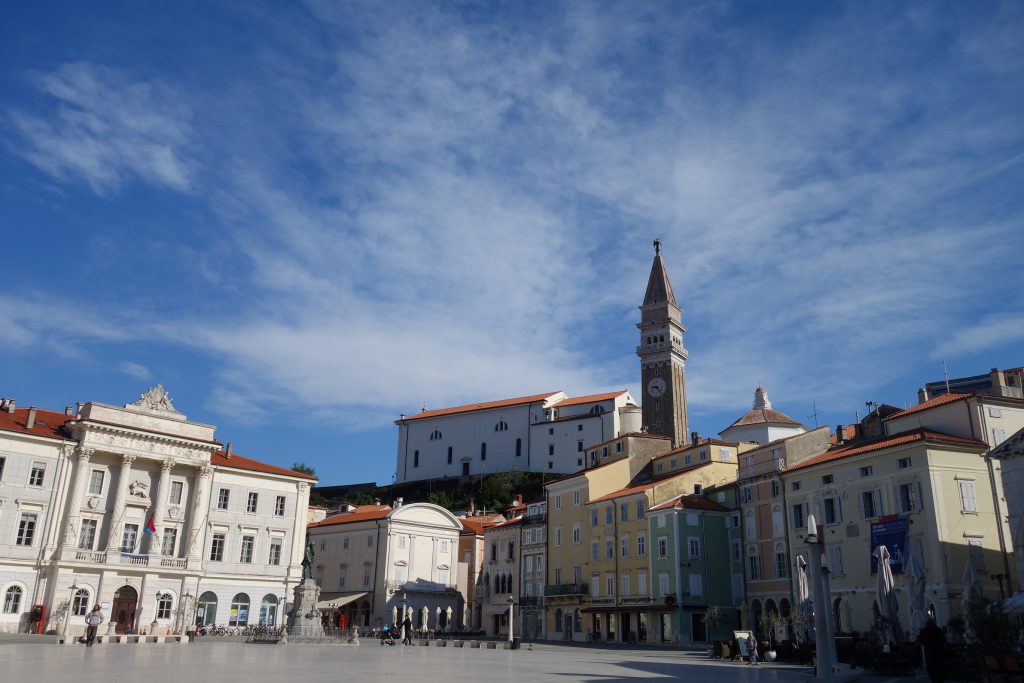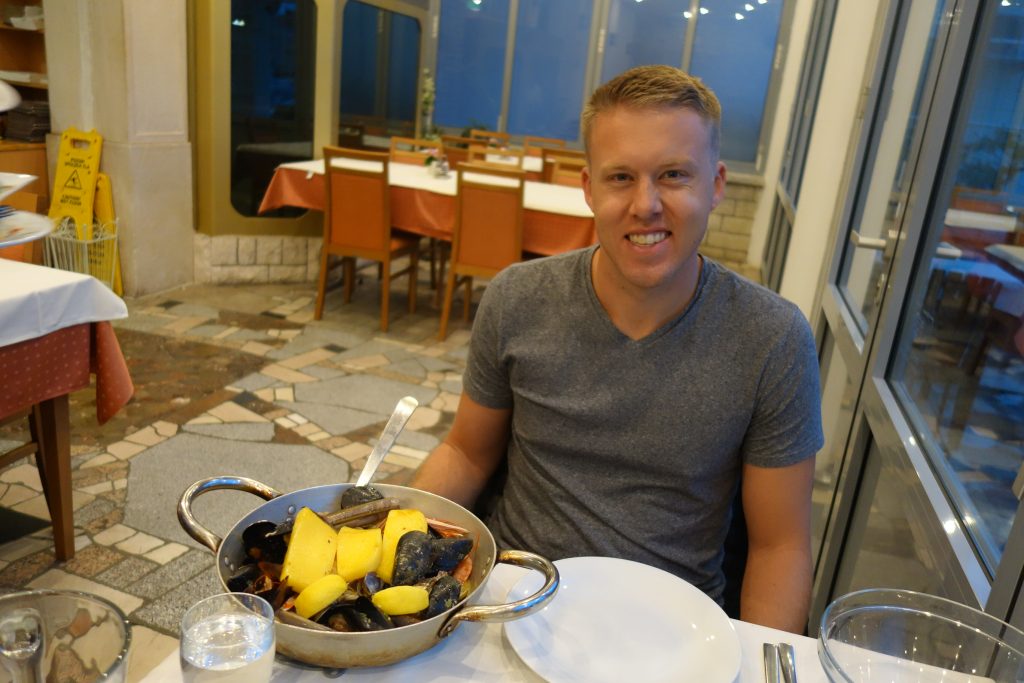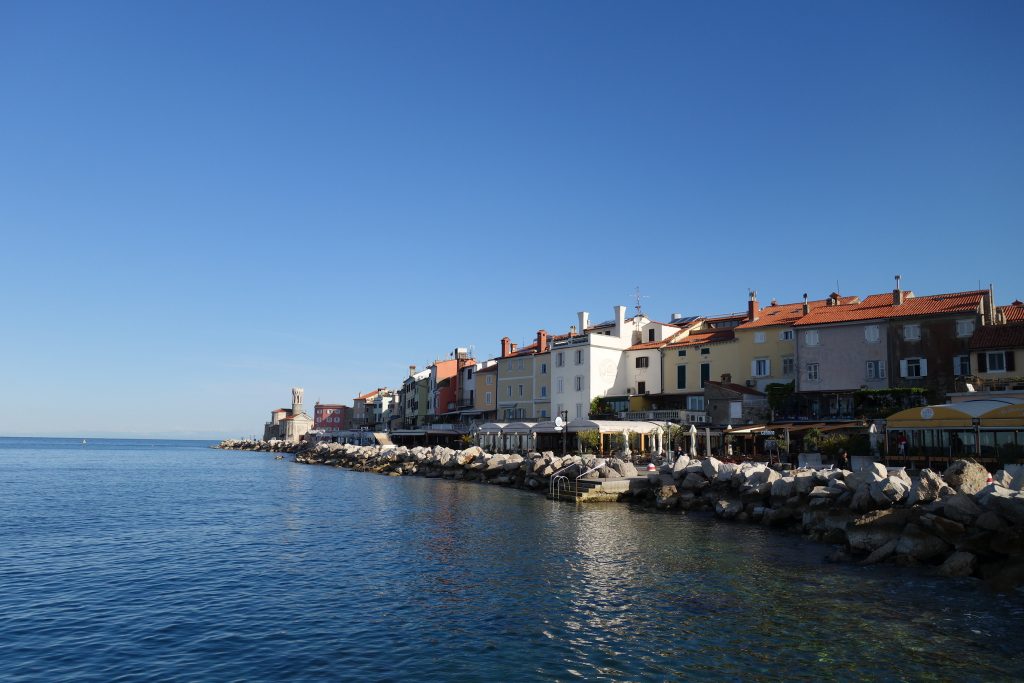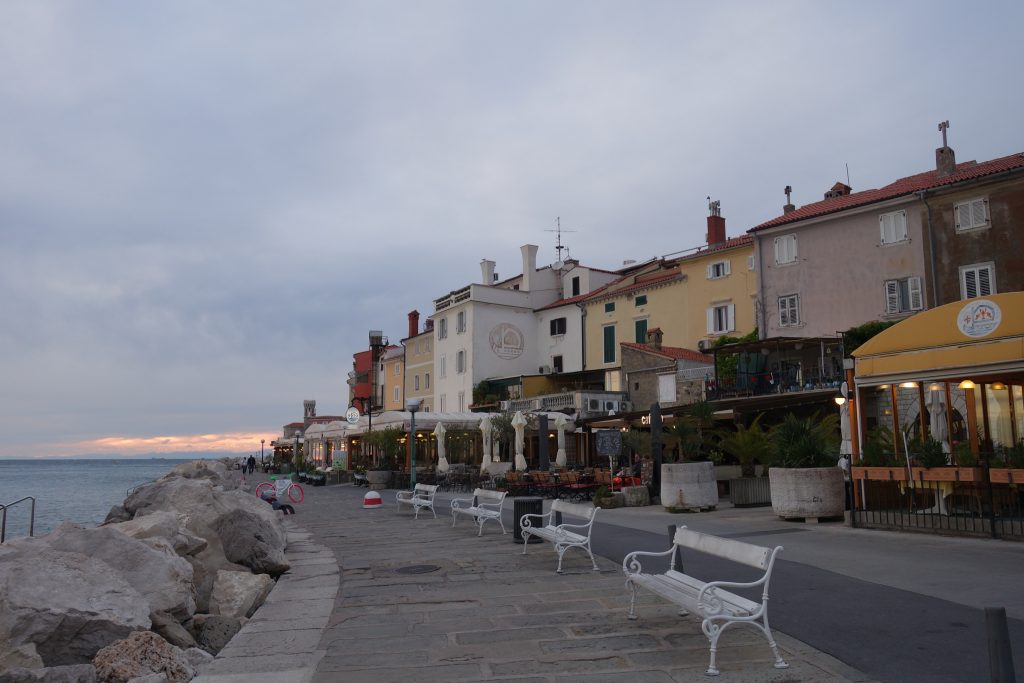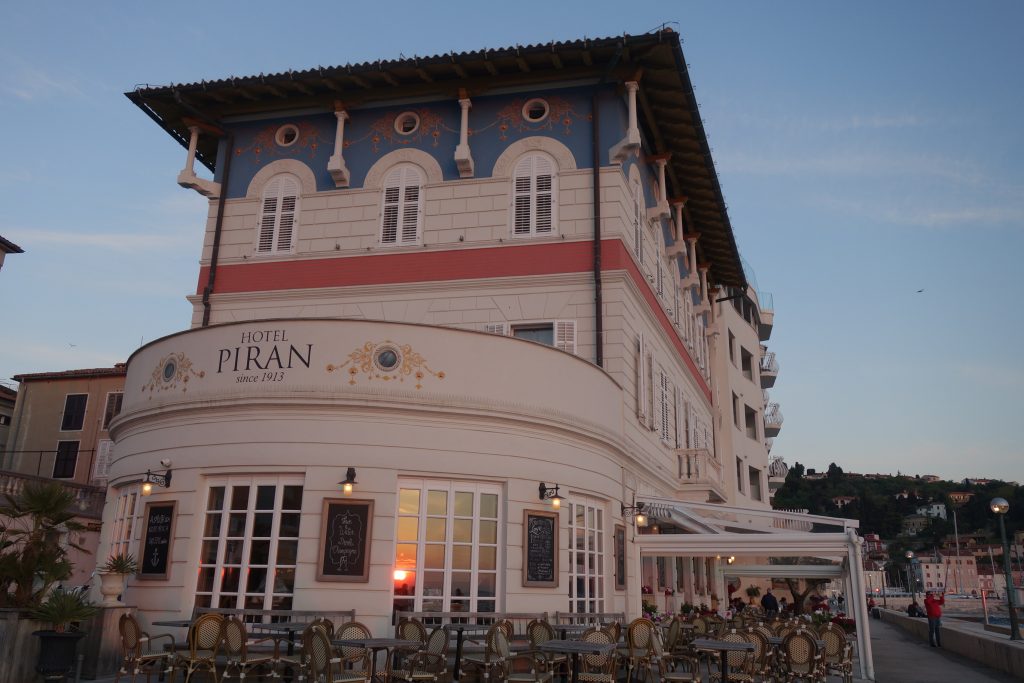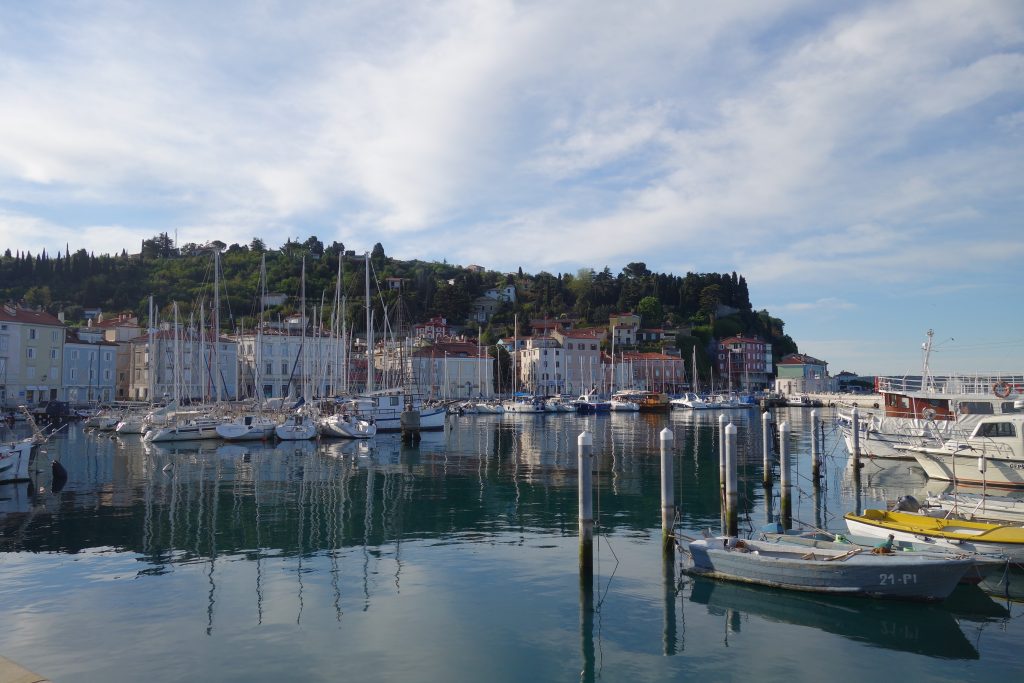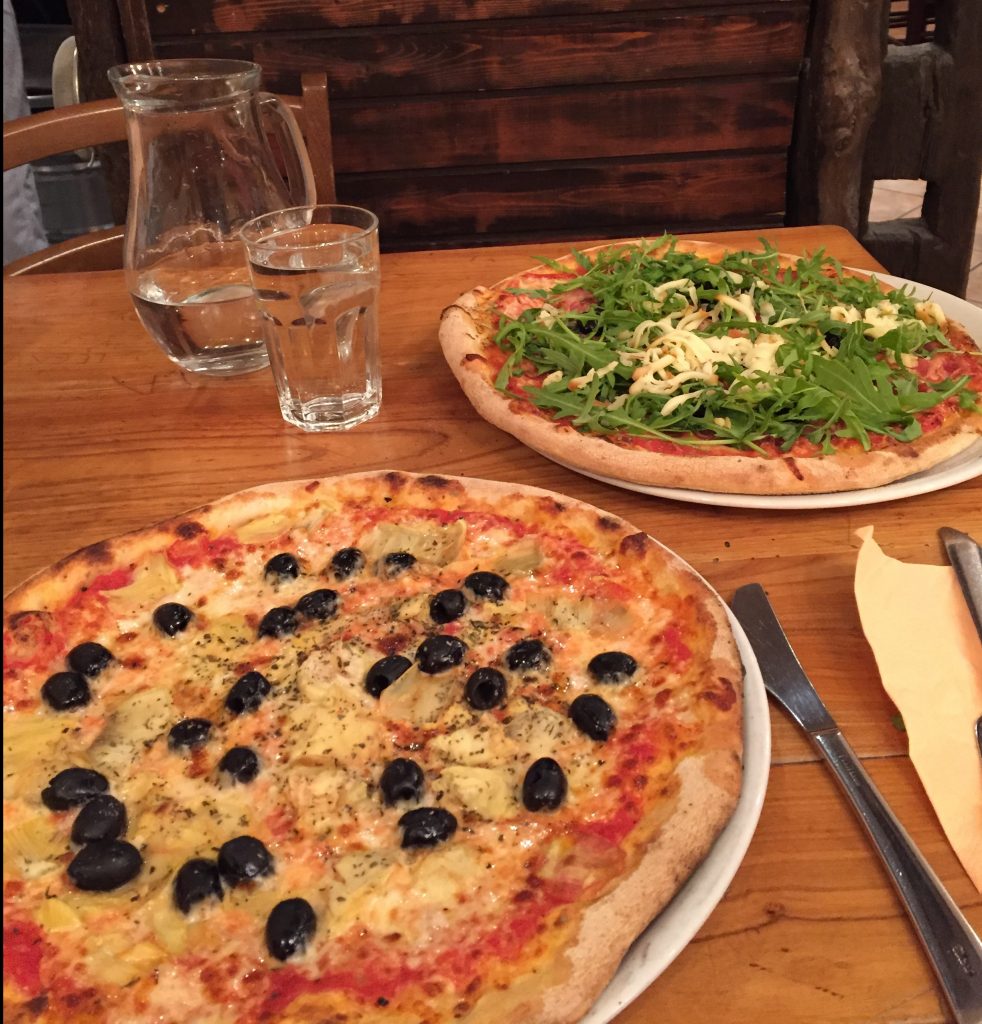 Bled